Our team
Our experienced team has worked together for many years. Thanks to qualifications through technical training and work-stays abroad, our experienced teams can provide clients with practical and creative solutions. Alongside their native language, all of our team members also speak English, Czech and Slovak.
The members of our management are:
Mag. Georg Stöger
Honorary Consul of the Republic of Austria


Managing Partner
Company's founder.
Tax advisor.
Specialising in solving international tax cases.
Fluent in German and English.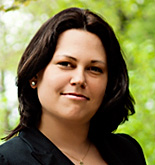 Daniela Pichler
Head of the Vienna & Horn Offices
With Stöger & Partner since 2001.
Fluent in German.